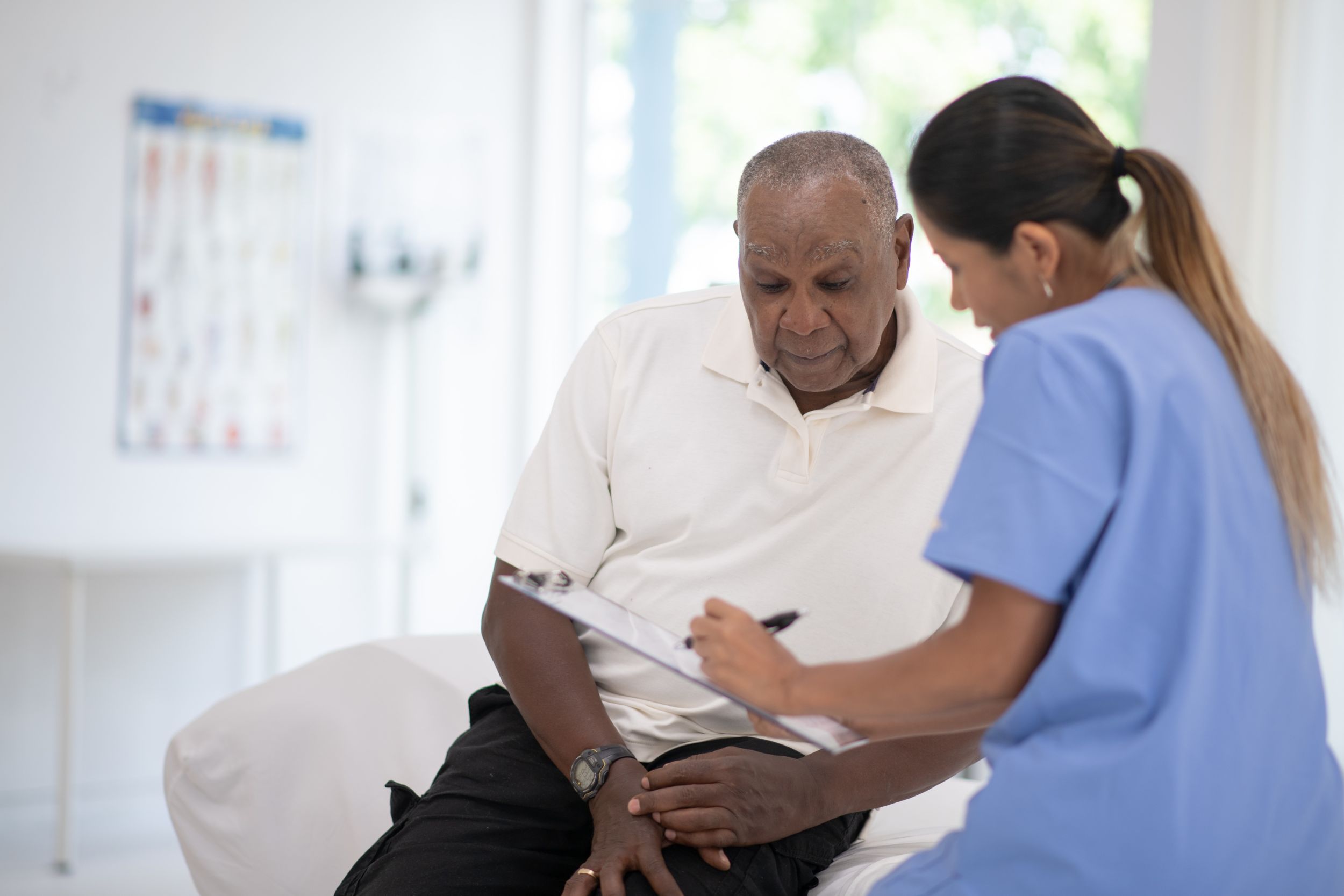 More than 2 years after the onset of the COVID-19 pandemic, the rates of new breast and prostate cancer diagnoses have not yet returned to their pre-pandemic baseline, according to a Quest Diagnostics study of patients who have received care at Quest Diagnostics. This study was performed by Quest Diagnostics scientists and published in October 2022 in the Journal of Clinical Oncology (JCO) Clinical Cancer Informatics, from the American Society of Clinical Oncology (ASCO). The implication- that too many patients will be diagnosed later in their disease- may pose a significant challenge for hospitals and healthcare systems to meet the needs of a growing number of sicker patients.
Co-author Yuri Fesko, MD, vice president, Medical Affairs, Quest Diagnostics, said, "As an oncologist, I am particularly disturbed by the finding that cancer diagnoses for breast and prostate cancer are well below pre-pandemic levels. We hope this study encourages people to resume regular preventive care and to move without delay to visit their physician if they suspect a health problem. Doing so may literally save your life."
Dramatic drop in diagnoses
The onset of the pandemic led to major upheavals in access to all types of medical care, and especially to preventive screening and early diagnosis of cancers. Drawing on test requisition codes for more than 1 million Americans, the authors of the study previously reported that the monthly rate of new diagnoses of 8 types of cancer (breast, prostate, colorectal, lung, pancreatic, cervical, gastric, and esophageal) fell dramatically from the pre-pandemic period to the first few months of the pandemic, dropping by an average of 29.8% between February and May 2020. They also previously showed that new diagnoses rose from May 2020 to March 2021, to rates still about 15% below the pre-pandemic rates.
Data in the new study show that, from April 2021 to March 2022, the monthly rate of new cancer diagnoses overall remained about 11% below pre-pandemic levels, attributable mainly to continuing low rates of breast and prostate cancer diagnoses.
The monthly rate of new diagnoses for prostate cancer was approximately 13,000 before the pandemic, falling to about 9,500 in the early days of the pandemic, and rebounding to approximately 11,000 more recently. The corresponding figures for breast cancer were approximately 9,500 per month pre-pandemic, rebounding to about 8,000 early in the pandemic, and to 8,500 more recently. 
Later diagnoses may mean worse outcomes
If individuals who were not tested during the early stages of the pandemic underwent testing later on, the rate of recent new diagnoses would be expected to match or even exceed the pre-pandemic rate, and that is indeed what was observed for esophageal and pancreatic cancers. But diagnosis of other cancer types did not rebound "to levels that would offset the diagnoses delayed or missed earlier in the pandemic. Thus, many cancers may remain unidentified," the authors stated. "These observations are consistent with reports of persistent suppressed healthcare utilization."
The implications for the healthcare system as a whole are sobering, including a likely increase in delayed presentation and worse outcomes for many types of cancer. "Hospitals and health systems are struggling to keep up with sicker patients requiring greater care, a trend that our analysis suggests may worsen, at least for some cancers," said Dr. Fesko.
Page Published:
January 11, 2023